Paviatourism at Autunno Pavese 2016 (Views 3377)
And 'it Started the countdown to the Autunno Pavese 2016. From September 23 to 26, in the splendid setting of the Visconti Castle of Pavia on display the taste, art and music.
Also this year the event will be us of PaviaTourism with a larger stand and welcoming to mention the territory of Pavia, of 13 tourist routes, the PaviaCard and the many companies involved in the tourist circuit.
With us some of the partner companies that will offer the authenticity, the beauty and the goodness of our land: the sausage factory Daturi
Canneto Pavese with its products: salami, Culatello, Coppa and other delicacies; The wines of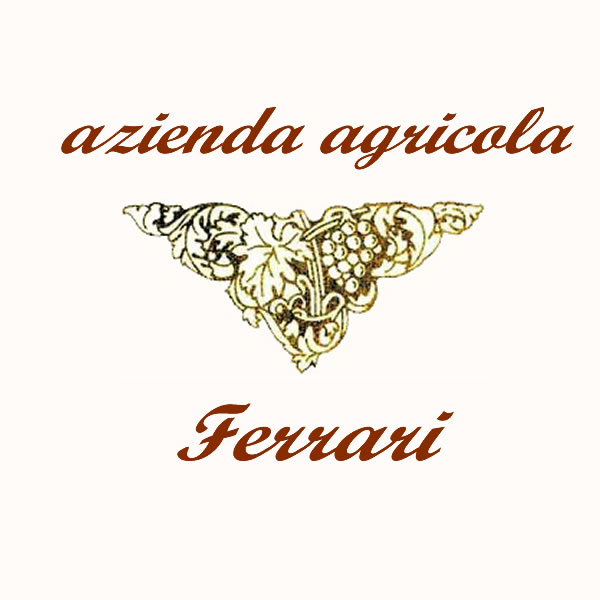 Dario Ferrari and Alberto b>, the Pietra De Giorgi manufacturers, the company
Francesco Maggi b > Canneto Pavese.
He could not miss the stand dear and beloved Leonardo. And so the Morabassa Mill will offer some surprises coming directly from the Museum. But we do not want to reveal more, Visit us on stand 23-28 paviatourism to admire Leonardo's machines sipping nectar of our vineyards.
Important the presence of our company and our partners in the organization of the exhibition events. In fact, 20 to 21 of September 23: Tell Tell Art Wine: Dialogue for two voices between the artist and the winemaker on sensory relationship between art and wine - tasting event and the artist Alessandra Angelini and care of ' winemaker Mario Maffi, association and MondoGira The Trait D'Union b>.
From 20 to 21 of September 24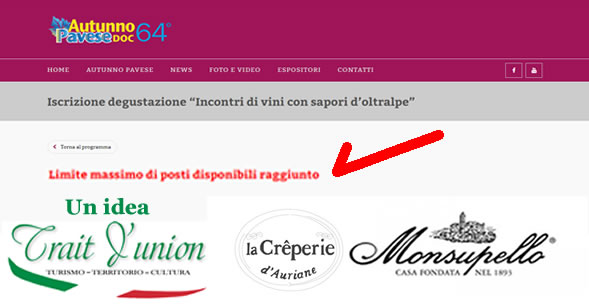 Meetings of wines with flavors from across the Alps - tasting and comparison of Pavia products and French edited by Trait d'Union and Farm Monsupello in collaboration with the French restaurant Creperie D'Auriane b>.
Instead it will be by the Restaurant "The Oak" of Scaldasole b> our historical partner, the preparation, Friday, September 23 b> 1000 risotto with local products. Chef Andrea Tricarico b>
will be the star of the evening.
But if you are among the lucky participants in the tasting workshop of French products paired with wines Monsupello and do not want to miss a sip of the award-winning company bubbles of Torricella Verzate, you just need to visit us at stand 23 -28 b> where, perhaps you will not find the classic method Millesimato 2011 winner of 3 Glasses Gambero Rosso 2017, but you will certainly find Monsupello that will please your palate.
Over 100 exhibitors this year, musical performances and Marco Lodola light sculptures that play with sounds, time and seasons.
In short Autunno Pavese 2016, the largest event in the food and wine and the wine area of ​​the Province of Pavia, organized by the Chamber of Commerce of Pavia through the Special PAVIASVILUPPO, of which there will be fun and taste.